01.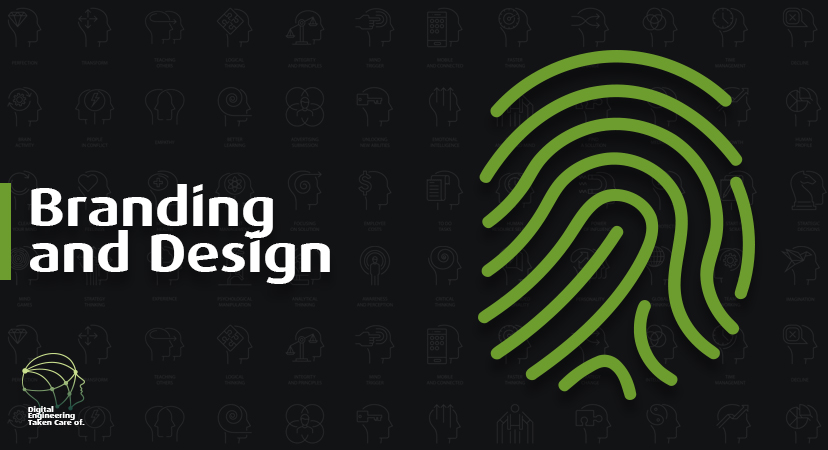 Branding & Identity
Innovative visual communication agency in print & digital. Being at the forefront of all design updates, techniques, and technologies, we ignite & develop brands on national as well as international markets. We create the image, clarity, and relevance your brand needs, with an outcome you're proud of.

We are an independent innovation company specializing in web design, branding, and strategic communication, based in Karachi. At Brainia we create customized solutions that combine design, technology, and strategic marketing, helping businesses grow efficiently over time. Our immersive print & digital projects, effectively work for brands across different markets and around the globe. Design Services We Provide
UI/UX Designing
User experience/User Interface is the most important consideration to make when creating or updating your website. No matter how much helpful information or useful features you might have on your website, user interactions are the ultimate measures of how effective your site is.

User experience/User Interface design focuses on ensuring your website looks great, organizes content intuitively, and functions seamlessly. With these elements, visitors can find the information they're looking for and feel encouraged to further engage your brand.

UI UX elements also impact SEO. Search algorithms prioritize features like mobile responsiveness and page speed – both critical for a good user experience. Additionally, poor UI UX leaves visitors frustrated, often increasing bounce rates and reducing time spent on the page. These metrics also impact ranking in search engine results pages.

Great UX supports digital marketing efforts by making interacting with your website a pleasant experience that users will be happy to repeat.
Web Designing
Your website says a lot about your brand. Whether that's a good or bad thing depends on your site's design. Brainia website design and development services ensure you always make a great first impression with a professionally designed website. Your website needs to balance functionality with beauty, enticing visitors to explore pages while supporting your commercial and marketing efforts. It's a careful balancing act between beauty, functionality, and tangible results.
Design Services We Provide
UI/UX Designing
Website Design / Redesign
Animation
Banner Design
Presentation Design
E-Newsletter Design
Logo Designing
Stationery Design
Art and Illustration
Brochures & Flyer Designing
Social Media Designing
Product & Merchandise Design